The Power of One

I am only one, but still I am one. I cannot do everything, but still I can do something.
And because I cannot do everything, I will not refuse to do the something that I can do.

-Helen Keller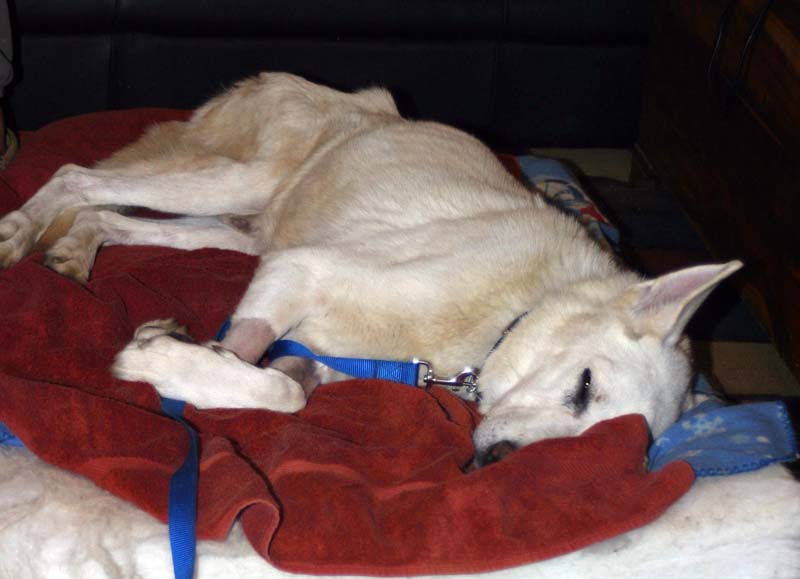 Your tax-deductible gift can do so much for animals in need today and in the coming year.
One such boy that we were able to help is Lex, pictured above, after gaining 12 lbs!
This poor boy was touch and go, and needed help to recover. Read his story here
A heartwarming video of our work and the dogs we've helped.
With your support, we can continue to save more.
The dogs need you. Please donate today.
Dog rescue work is time-intensive for the people doing it. It is also money-intensive, unfortunately. Veterinary costs, quality boarding, advertising, foster care expenses, transportation, supplies...all of these things cost money.
GSRNE relies upon Rescue Memberships for some financial help. We also run fund-raisers to help us help more needy German Shepherd Dogs.
But it has been the generous donations made by both individuals, and sometimes groups, that make the difference between GSRNE being able to help rescue a suffering and/or homeless German Shepherd out of a dire situation. Read the stories of such GSDs, Kelsie, King, Ina & Koa; Bonnie. Wayde, and Vanessa
We accept all financial donations. GSRNE is a 501(c)(3) non-profit group. All donations are tax deductible! Please make out checks to GSRNE, Inc. and send donations to:
GSRNE, Inc.
P.O. Box 299
Wayland, MA 01778
or use this button to safely pay online.